(Last Updated On: January 22, 2021)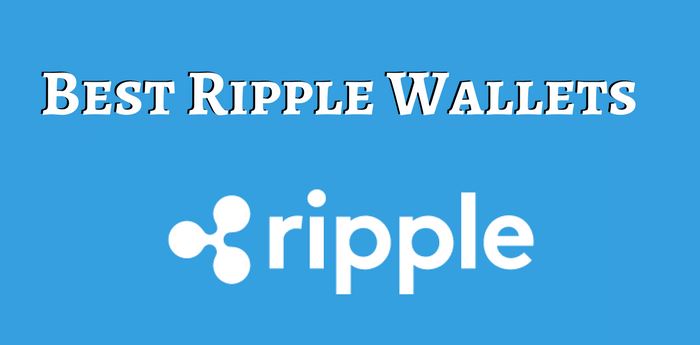 Ripple is amongst top 5 cryptocurrency by market cap currently being close to 27.4 Billion Dollars. In this post, we look at Best Ripple wallets available in the market. This is a holistic list of online, android and iOS Ripple wallets. In Short, If you are looking for a Review of Ripple wallets you have arrived a the right place. Before we jump to Best Ripple wallets, Let us have a quick introduction of Ripple.
What is Ripple 
Ripple is essentially a new payment/transaction settlement protocol built on top of blockchain which allows for real-time settlement of transactions, currency exchange, and faster remittances. Ripple protocol is a distributed open source internet protocol built on consensus ledger( Ripple blockchain) and its own cryptocurrency Ripple(XRP).
Ripple (symbolized as XRP) is a fast-growing crypto-currency that unlike its peers, works on the principle of centralized mechanism i. e it is being controlled, managed and monitored by its founder firm.
The Brad Garlinghouse is the CEO of Ripple. Ripple aspires to ensure the transparency, security, and authenticity of a transaction (fund transfer). The stand out point for ripple is the 3.5 second transaction time that has led its adoption in nearly 40 banks in Japan.
We have come up with a quick and concise guide to store your Ripple Coins. Follow the post ahead to find the best wallet options.
Brief History about Ripple and Key Partnerships
Ripple is based in California and was initially called as Opencoin. The notion of the decentralized monetary channel to transfer the funds effortlessly was conceptualized by Ryan Fugger which later evolved into its own currency system. On April 2013, it acquired SimpleHoney and later in the month of September it changed its name from OpenCoin to Ripple Labs Inc. CrossCoin advanced a great support to popularise the Ripple  Labs.
Ripple also went into partnership with ZipZap and became the founding member of DATA (Digital Asset Transfer Authority).
Important Noting: Ripple Wallets block the 20 XRP's (Ripple Coins) for the allotment and booking of your wallet address. This refrains the audience from adopting multiple wallets and sticks to the single best option to avoid the double expense.
Best Ripple Wallets for 2018
Ledger Nano S (Hardware Wallet):

Floating in the category of hardware wallet, Ledger Nano S is the preferred option by the customer to store their currency keys/seeds. It is a multi-currency wallet that supports Bitcoin, Ethereum, Dash, Stratis, Zcash and much more. It is a mobile option that you can carry along and which provides strong security features at the same time. The only turn down for Ledger Nano S is that it does not support the multi-signature feature. The wallet costs around 00 (US$70).
Pros:
Provides strong security features
Multi-currency wallet
Organic LED display
Cold wallet option with online wallet functionality
Cons:
Expensive with regard to online wallets.
Yet to established as a brand.
Gatehub (Website Wallet):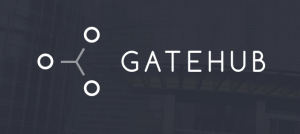 Gatehub is an online wallet option to store your Ripple coins with utmost ease. It is the official wallet of XRP that offers a user-friendly interface to create your account in a blink of an eye and get started with the trading. The transfer of funds (XRP) is facilitated by entering the simple details like ripple address, email address, the name of the user etc. The process includes a simple creation of account followed by KYC verification.

Pros:
Easy to use interface.
Simplified Procedure to follow.
Cheap mode to store the keys as compared to other modes of wallets.
Easy accessibility
Cons:
Exposed to online frauds and threats.
The major control over the account and keys lie with the website management.

CoinPayments (Payment System):

CoinPayments is a home to more than 70 crypto-currencies, which act as a storage house along with an exchange. It is a popular and prevalent option to store your Ripple coins. It also serves as a payment gateway in the medium of crypto-currencies.

Pros:
Economical way out to store your crypto keys.
User- friendly set up interface.
Hassle-free set up.
Can be operated from anywhere.
Cons:

Poloneix (Exchange Wallet)

Poloneix is a crypto-currency exchange that is known for listing a great variety of digital currencies. It is like a super bazar of crypto-currencies where you will find the needful item under the single roof. Poloneix does not involve the participation of any fiat currency and carry out the operations solely with the crypto-currencies. It facilitates the option of storing your Ripple coins along with its trading.
Pros:
Popular and easy wallet mode.
No need of additional accessories like compatible software in case of hardware wallet.
Cons:
The degree of security is quite compromised in case of exchange-wallets.
The technical errors may create unnecessary hurdles.

Rippex (Desktop Wallet):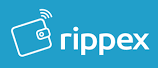 Rippex is a trusted desktop wallet that can be exercised on the Windows, Linux and Mac operating systems. Being a desktop wallet it offers a firm security and privacy to the users.
Pros:
Robust security features.
Simple to use.
More control in the hands of users.
Cons:
Can only be accessed from the selective desktop. (restricts mobility)
Exposed to virus attacks.
Where can you buy the Ripple?
Changelly:
After trading your Euros and USD into Bitcoins, Changelly is one exchange where you can swap your Bitcoins into the Ripple in a couple of minutes. Headquartered in Prague, Czech Republic, Changelly is among the largest crypto-currency exchanges and was started in the year 2013. The account creation is simpler in Changelly with a mere e-mail address, eliminating the need for lengthy KYC compliance.
 BitStamp:

An exchange based in Luxembourg, Bistamp offers all the possible exchange of XRPs in return of USD, Euros, and Bitcoins. Apart from Ripple, It offers the trading of universal currencies like USD, Euros, Bitcoin, Ethereum, Litecoin. Bitstamp came into existence in August 2011.Steps to buy Ripple from BitStamp:
Create an account on https://www.bitstamp.net/account/register/

Sign in and verify the account.

Change the password for security reasons. (P.S you may use two-factor authentication)

Load the funds and click on deposit.

An email to the registered address will verify your transaction, and you may trade accordingly with the available balance of Ripple Coins. (Buy and sell the Ripple Coins)

3. Kraken: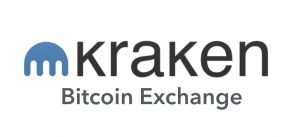 Popular among the masses, Kraken is a U. S based exchanged. Currently, it holds the largest account of Euros and flows in maximum liquidity.

Steps followed to buy Ripple from Kraken are described as below:

Create an account in the Kraken Bitcoin Exchange.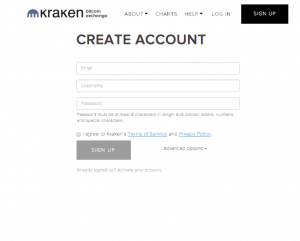 Verify the account by clicking the link from the registered e-mail address or by pasting the activation key in the desired column.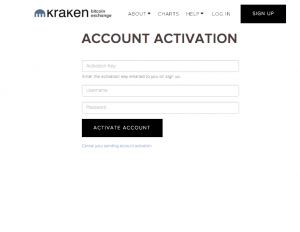 The verification process requires Tier 2 verification, i.e. the identity credentials (name, address and phone no.) and sometimes Tier 3 verification is needed that requires a govt approved Photo ID and Proof of Address.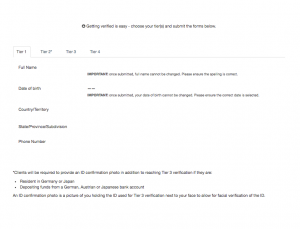 Make deposits in your Kraken account and enjoy the Ripple trading in it.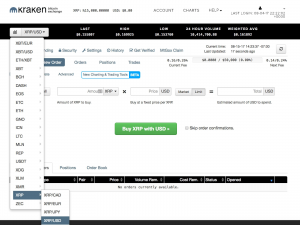 4. CoinOne: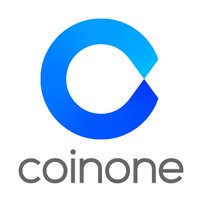 CoinOne is South Korea's third-largest Bitcoin exchange. It also acts as a wallet purchase platform and offers the personal consultation in terms of expert advice with regard to the investments in crypto-currency. On 15 May. 2017, CoinOne announced the introduction of Ripple as a new currency in their trading list. Being a partner to the Ripple Labs, CoinOne charged zero introductory fees and applied zero percent commission until a benchmark of USD $25000. After the limit reaches to USD $25000, the normal rates would prevail thereon.
5. CoinCheck:

Coinbase is a crypto-currency exchange based in Tokyo, Japan. The company was founded in the year 2014, and the incorporation of Ripple as a currency in it has opened the Asia-pacific corridor for its trading.
6. Korbit:

Being the 16th largest crypto-currency exchange, Korbit is operational in South Korea. In the month of September, Korbit was acquired by the Nexon, which is a Japanese gaming company. It facilitates the trading of crypto coins including Bitcoin, Bitcoin Cash, Ethereum, Ethereum Classic,  Dash, Ripple, Litecoin, Monero, Steem, Augur and  Z Cash. Korbit has raised an amount of nearly $3.6 million from the chain of investors.
7. Bitrex: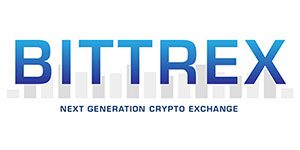 Bittrex Exchange is located in the US that regulates the trading of nearly 200 crypto-currencies. Bittrex requires a simple registration process with the mail ID but the KYC compliance is needed in the event of withdrawal of the funds. Handling one of the largest volumes of Bitcoins in the process, Bittrex allows the trade only in crypto-currency. Bittrex provides a simple interface to open the two types of accounts varying upon the withdrawal of Bitcoins per day, i.e Basic Account in the event of withdrawing up to 3 BTC/day, or Advanced Account in the event of withdrawing up to 100 BTC/ day
8. btcxIndia:

btcxIndia is first Indian crypto-currency exchange based in Hyderabad.
Steps to get started with the btcxIndia:
Sign up for an account at https://btcxindia.com/new-account/ and verify your email address and mobile number.

Sign in with the info like Email address, Client ID etc and generate the Dynamic Access Code and then click on secure login tab.

Fill in the KYC and other details (Bank Account, Address etc.) and submit the form.

Deposit the INR through the bank account and start trading the Ripple right away.

10. Bitso:

Bitso is a Mexico based exchange that offers the services like remittance and consultation facilities. The intention of the Bitso for allowing the entry of Ripple in its range is to open the channel of faster and efficient remittances between the US, and Mexico.Bitso is a member of the IRBA (International Ripple Business Association) and is an issuer of XBT (bitcoin) balances. Pablo Gonzalez is the CEO of the Bitso.
FAQ's on the purchase of Ripple:
Q-1 Can Ripple be purchased from PayPal?
No, the easiest and cheapest way is to buy is to Bitcoins and then convert it in Ripple.
Q-2 Against which currencies can Ripple be exchanged for?
Bitcoin, Ethereum, and Skrill.
 Conclusion:


Based on extensive research and wide opinion, hardware and desktop are relatively the safer modes to keep your digital currencies. Incidences like hack attempted on Poloneix in the year 2011 and loss of coins on CoinPayments, as reported by the users are the few reasons why the website or exchange wallets can be a tricky option to park the funds of your virtual currencies. Still, treating them as a short-term custody option brings no harm and they can act as a guest house for a temporary stay of your crypto-coins.